Winterize Your Vehicle
with Unique Auto Inc.
Winter can be a challenging time for drivers in Nebraska, with icy roads threatening your car's traction and biting temperatures putting higher loads on your car's battery. At our used car dealership in Omaha, we're here to provide expert advice and skilled services to ensure your vehicle is prepared for the winter months. Our dedicated team is on hand to guide you through everything from checking oil levels to battery replacement and beyond.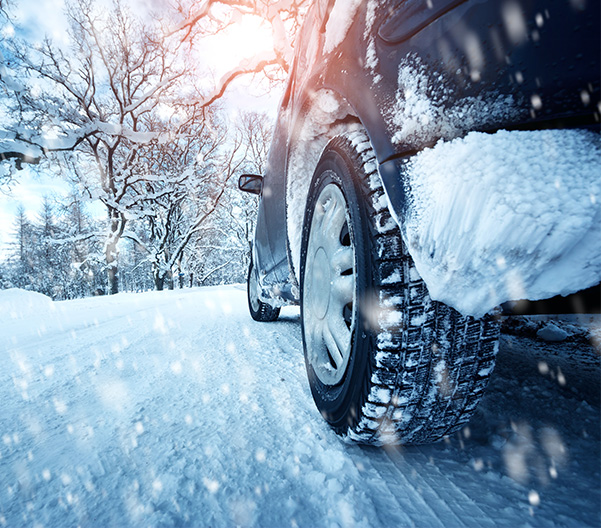 How Can I Prepare My Vehicle for Winter Weather?
To prepare your vehicle for winter weather, you should consider scheduling a winterization service at Unique Auto. Our team has the high-quality tools and talent to handle all of the following and more:
Checking oil and other fluid levels
Inspecting tire tread depth and condition, replacing if necessary
Performing winter tire changeovers
Inspecting wiper blades, replacing if necessary
Verifying the strength of your battery and replacing if necessary
Checking all exterior lights to ensure optimum visibility during winter weather conditions
Performing a multipoint inspection to identify any other concerns that should be addressed
What Should I Include in a Winter Emergency Supply Box For My Vehicle?
Being prepared for any winter emergency is important. We recommend having a well-stocked winter emergency supply box in your vehicle with items such as:
First-aid kit
Flashlight
Extra pair of gloves
Extra ice scraper
Warm clothes
A charged cell phone
A radio
Road flares
A bag of sand, cat litter or carpet sections for traction
High-energy snacks like granola, beef jerky and nuts
Where Can I Schedule Winter Auto Service in Omaha, NE?
At Unique Auto, we're always ready to help you with winter preparation service and any other maintenance needs for your vehicle. Schedule auto service with us to ensure your car, truck or SUV is well-equipped to face the challenges of the winter season. We'll provide you with tips on how to winterize your car and prepare for colder weather as our certified technicians inspect your car for cold-weather readiness. Take on winter with confidence at Unique Auto!